Family Travel Quotes
Disclosure: We may earn a small commission from some of the products mentioned in this post. If you click a link and make a purchase - at no additional cost to you - you help us keep this site online. Thank you for your support!
Vacationing with family can be a wonderful opportunity. Parents share their love of travel and kids experience the wonders of new places and even new cultures. Rather than buy more things, many families opt instead to invest in experiences. To help inspire you to take the clan on a new adventure, we've assembled a list of our favorite family travel quotes. Feel free to share any of these via social media or share the entire page. Enjoy!
Family Travel Quotes - Our Favorites
"You can't stay in your corner of the Forest waiting for others to come to you. You have to go to them sometimes."
~ Winnie the Pooh (A.A. Milne)
"Just go. Go. Go! I don't care how. You can go by foot. You can go by cow."
~ Dr. Seuss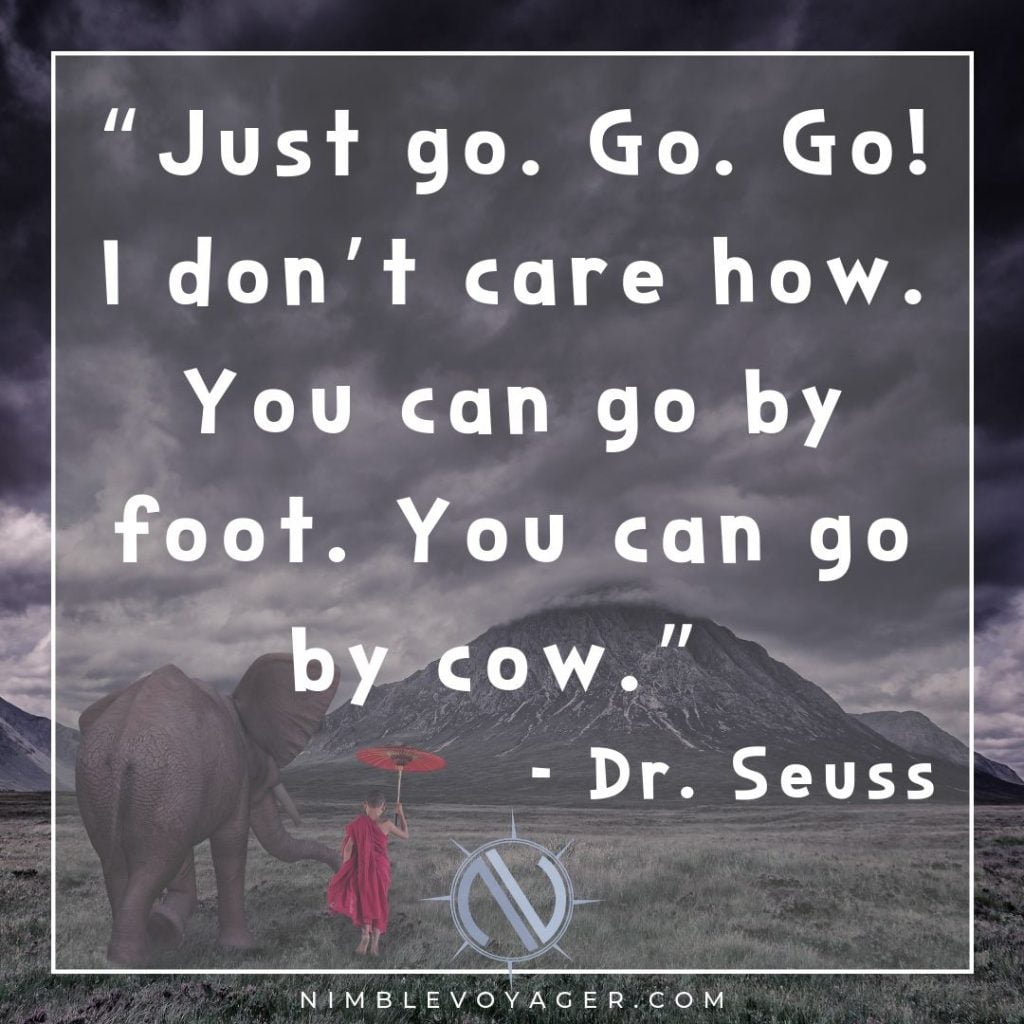 "Like anything else in life, you and the family need to unplug every once in awhile. Go. Travel. Enjoy one another!"
~ The Nimble Voyager (nimblevoyager.com)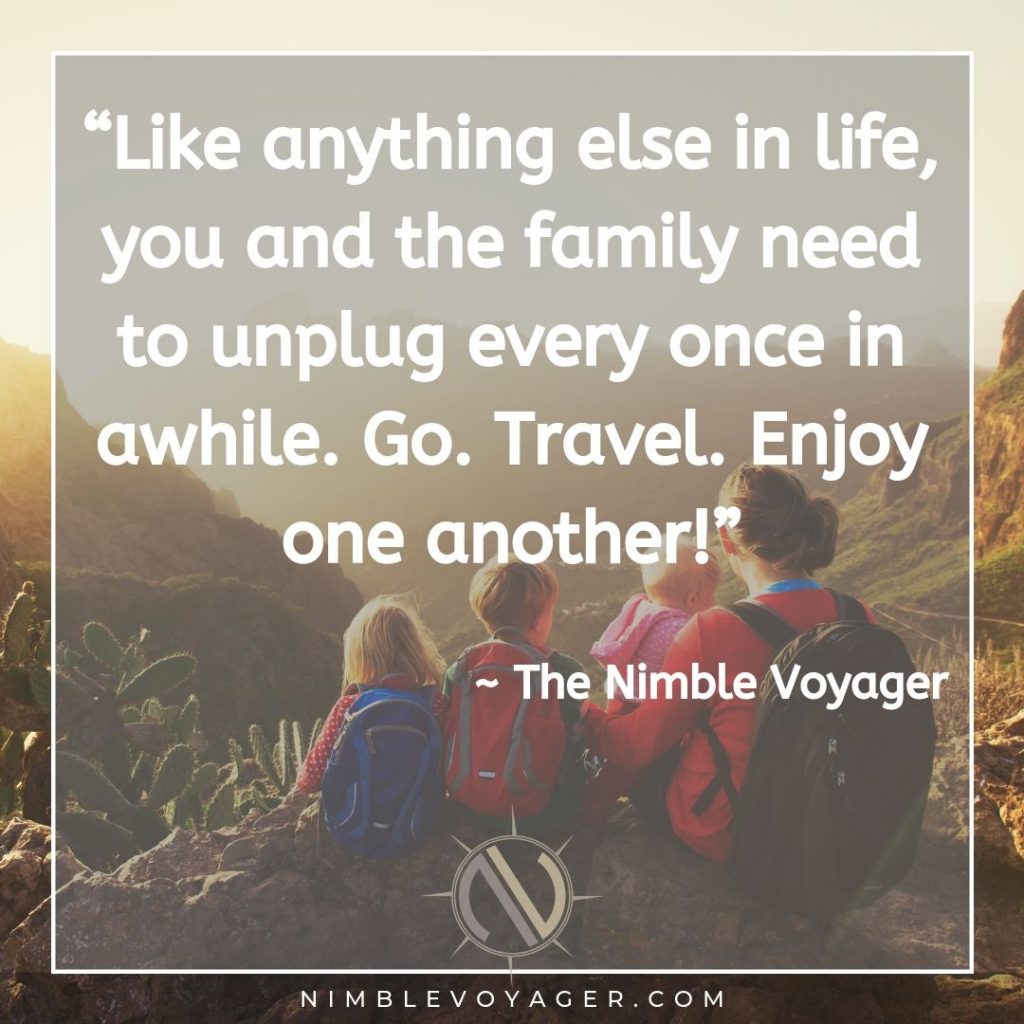 "Each day of our lives we make deposits in the memory banks of our children."
~ Charles R. Swindoll
"Oh the things you can find, if you don't stay behind!"
~ Dr. Seuss
"Two of the greatest gifts we can give our children are roots and wings."
~ Hodding Carter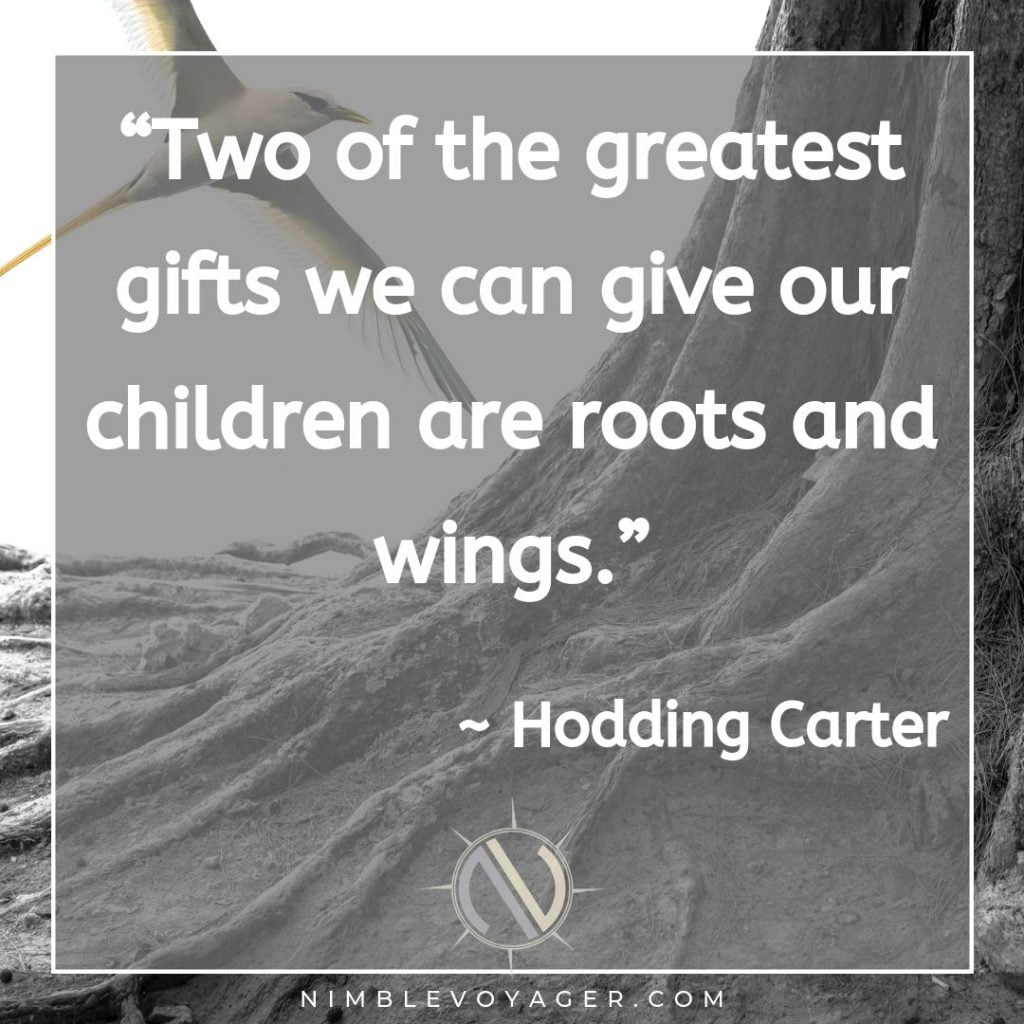 "When you see someone putting on his Big Boots, you can be pretty sure that an Adventure is going to happen."
~ Winnie the Pooh (A.A. Milne)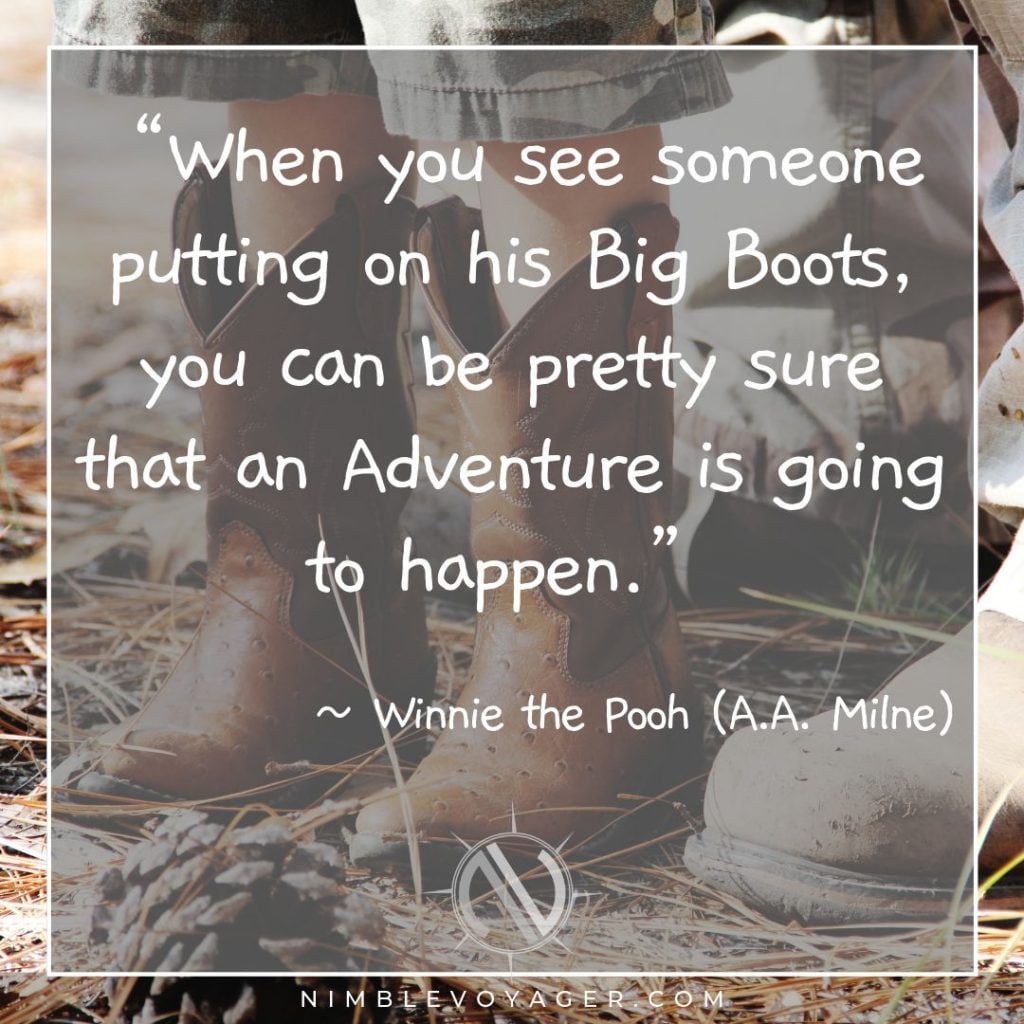 "Often, it's who's with you that counts more than where you're going."
~ The Nimble Voyager (nimblevoyager.com)
"It's never too early to begin exploring the world."
~ unknown
"Oh The Places You'll Go."
~ Dr. Seuss
"A road trip is a way for the whole family to spend time together and annoy each other in interesting new places."
~ Tom Lichtenheld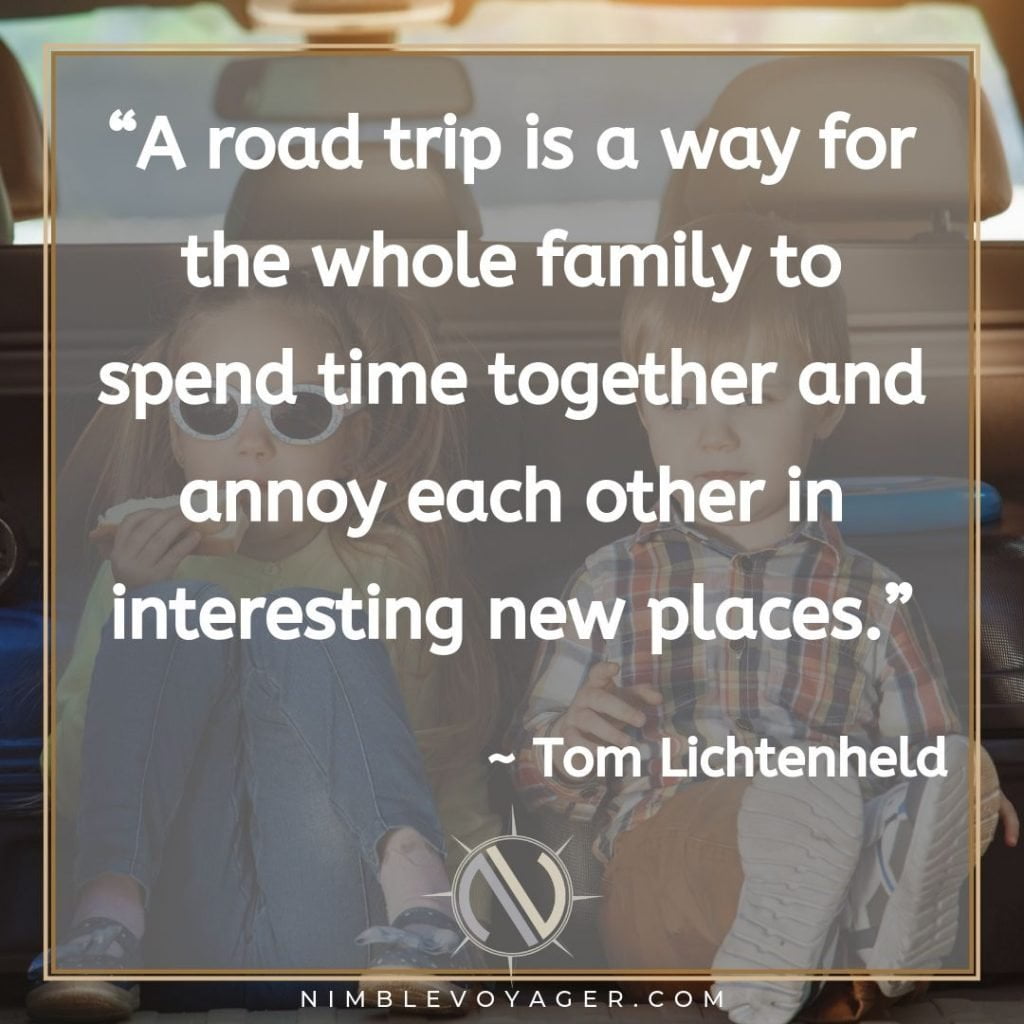 "Let curiosity lead the way."
~ unknown
"In America, there are two classes of travel: first-class and with children."
~ Robert Benchley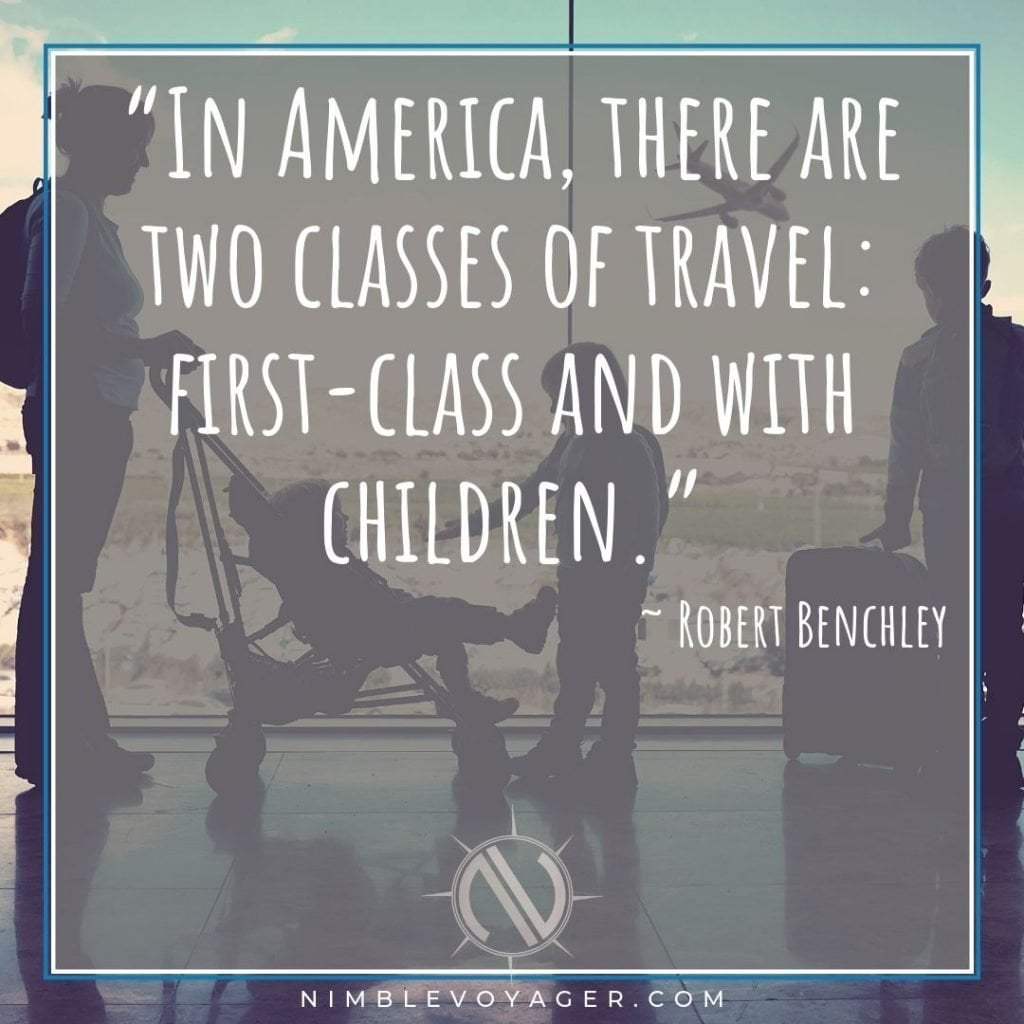 "Read. Travel. Read. Ask. Read. Learn. Read. Connect. Read."
~ Dr. Seuss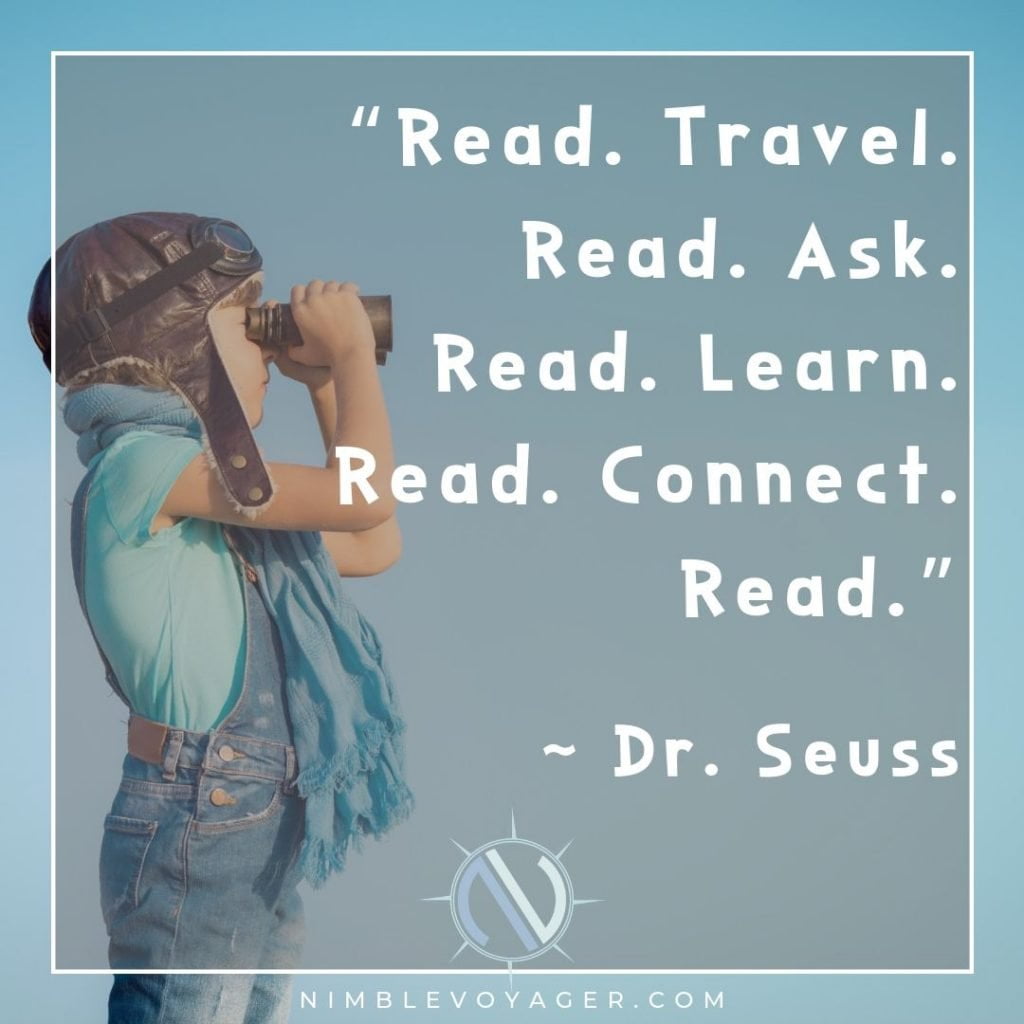 "Actually, the best gift you could have given her was a lifetime of adventures."
~ Lewis Carroll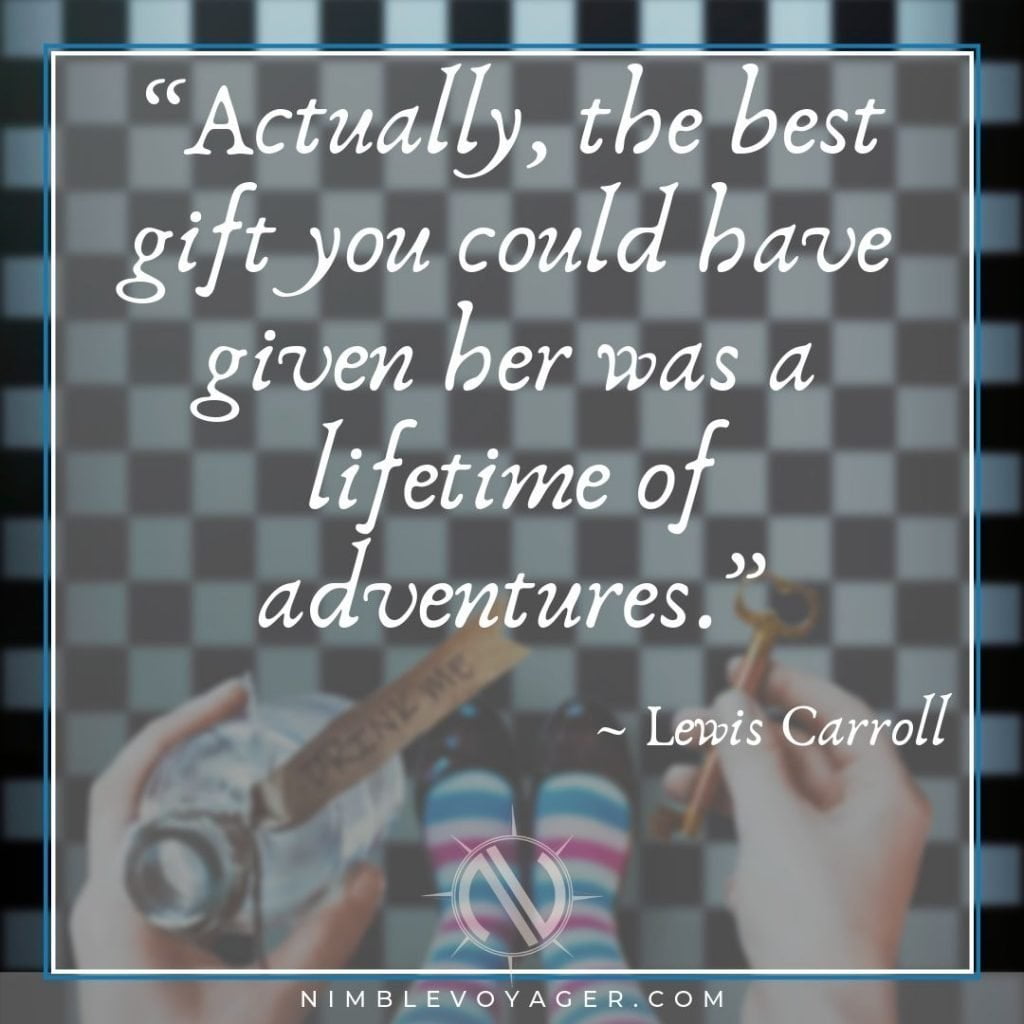 "I knew when I met you an adventure was going to happen."
~ Winnie the Pooh (A.A. Milne)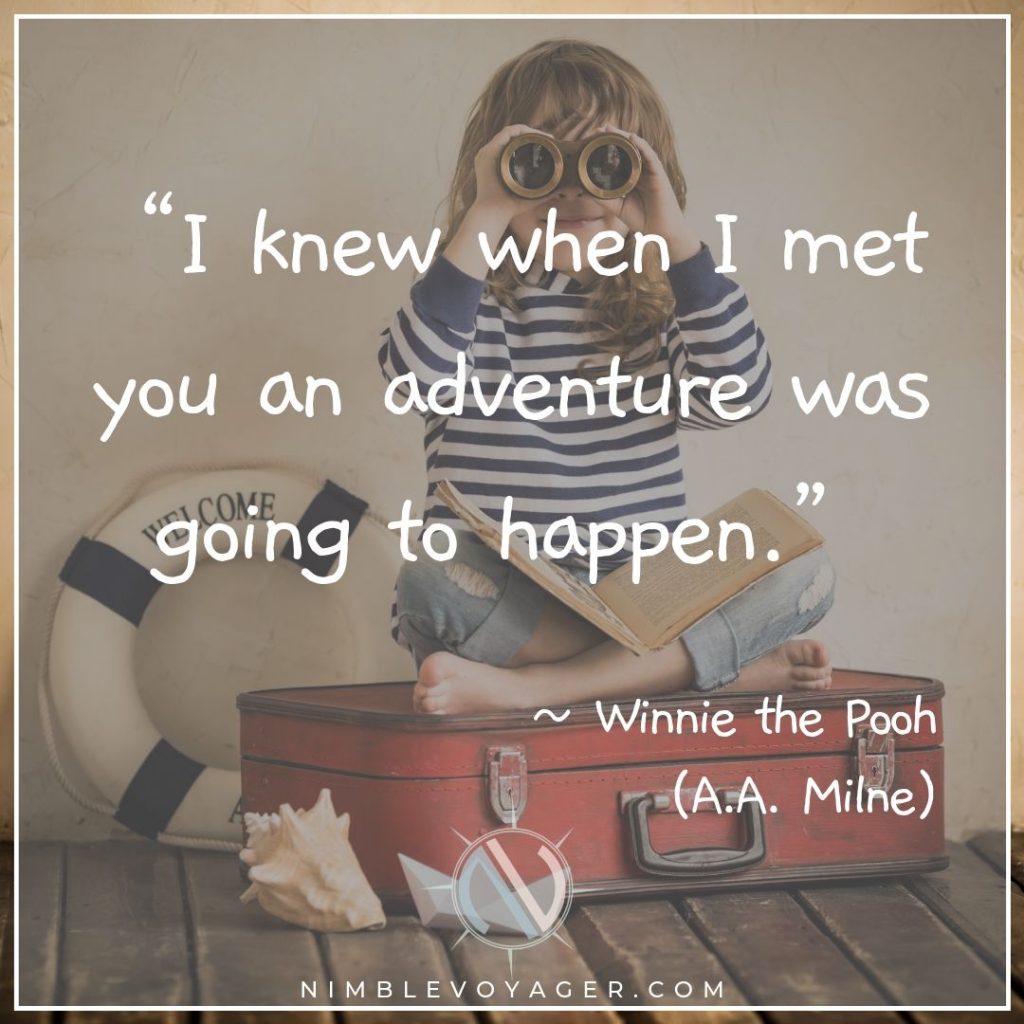 "In the end, kids won't remember that fancy toy you bought them, they will remember the time you spent with them."
~ Kevin Heath
"The more that you read, the more things you will know. The more that you learn, the more places you'll go."
~ Dr. Seuss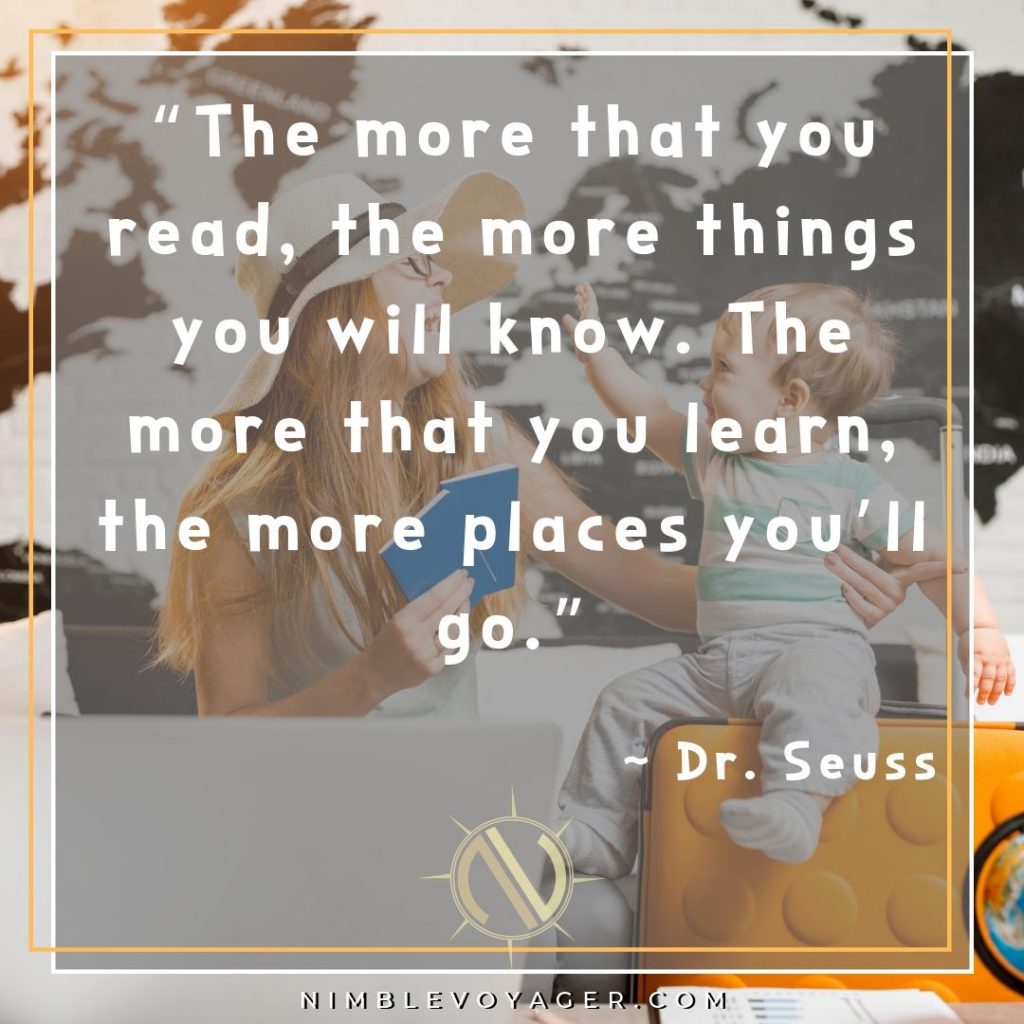 "Travelling in the company of those we love is home in motion."
~ Leigh Hunt
"The best things in life are the people you love, the places you've been and the memories you've made along the way."
~ unknown
"Twenty years from now you will be more disappointed by the things that you didn't do than by the ones you did do. So throw off the bowlines. Sail away from the safe harbor. Catch the trade winds in your sails. Explore. Dream. Discover."
~ Mark Twain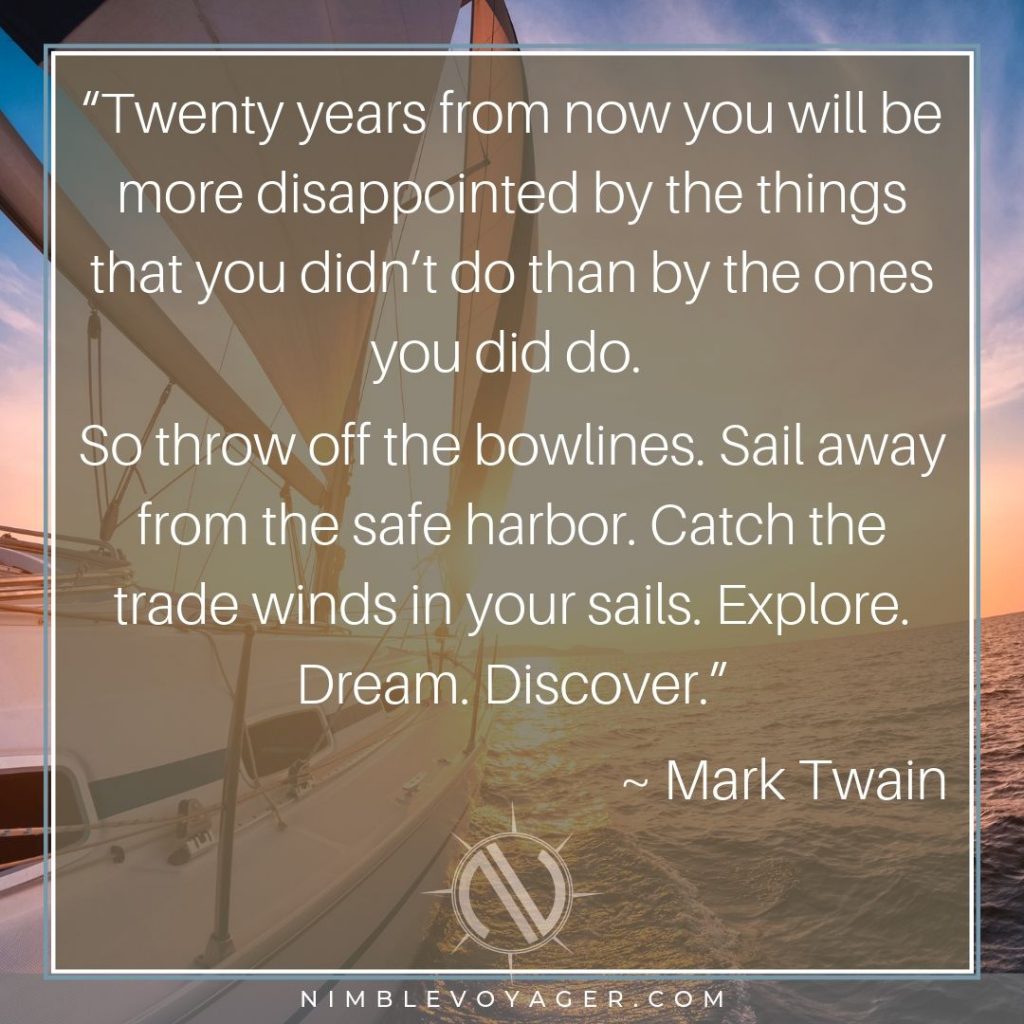 "Rivers know this: there is no hurry. We shall get there some day."
~ Winnie the Pooh (A.A. Milne)
"The greatest legacy we can leave our children is happy memories."
~ Og Mandino
"Enjoy the journey as much as the destination."
~ unknown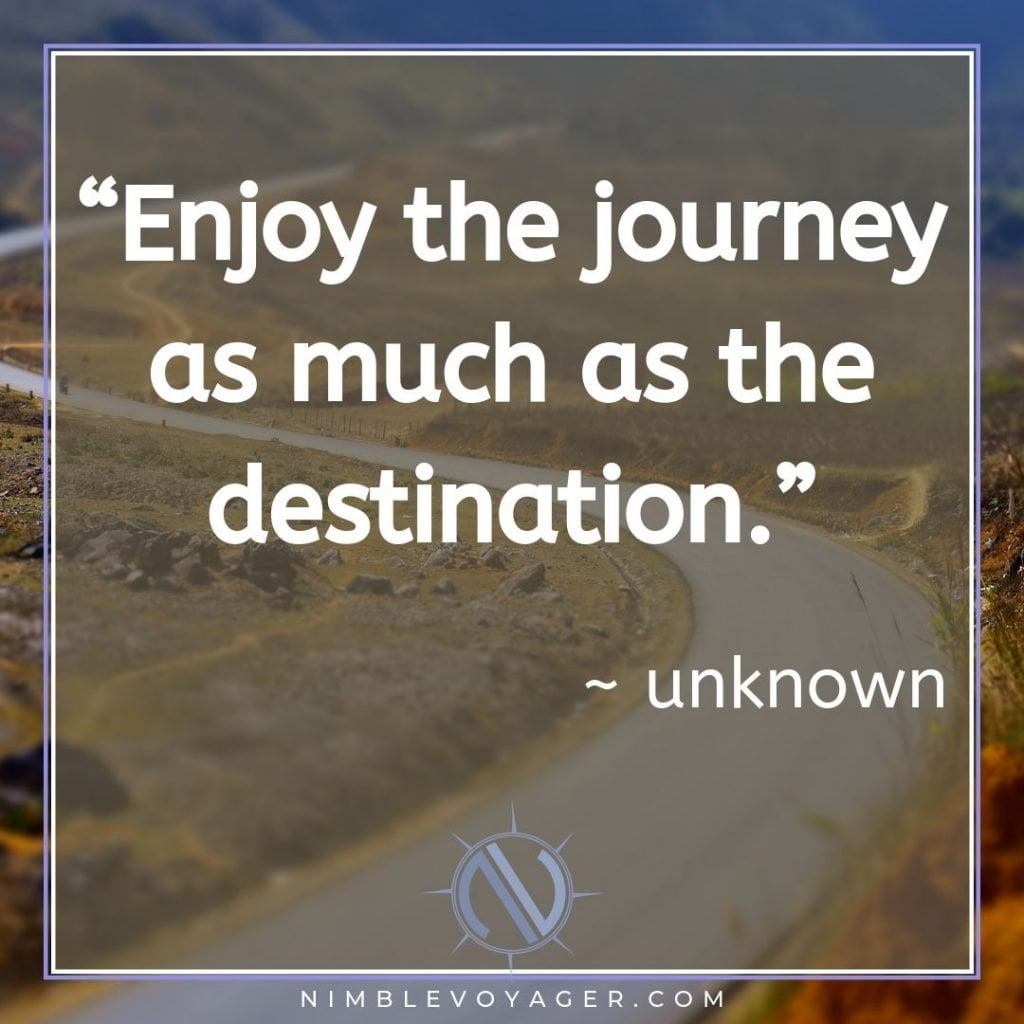 We hope you had fun reading through these family travel quotes. They always give us  extra inspiration when we plan trips with our little ones. 
If you have any other favorites, please leave them in the comments. We would love to add more to the list.